OUR HISTORY
HairStory is an initiative launched by the former Office of the Provincial Advocate for Children & Youth back in 2012 to provide a platform for Black young people from across Ontario's care systems to speak about their lived experiences, understand their rights and advocate for changes that will lead to better outcomes in their lives.
The name, HairStory, is a reference to the cultural and expressive significance of hair in Black history.
When we say Ontario's care systems, we mean young people who have experience in the following systems in Ontario:
Youth Justice System & Holding Cells

Child Welfare System

Mental Health System

Systems Supporting First Nations Young People

Provincial Schools and Demonstration Schools

Special Needs System
Here is our story thus far:
CELEBRATING BLACK HISTORY
Over the years, the Office of the Provincial Advocate for Children & Youth hosted Black History Month events every year to celebrate Black History. We invited performers and speakers to engage with youth from various community organizations across the province that came to our events.
What Did Young People Say?
As with everything that we do, we want to make sure young people are a big part of how we move forward. So we asked all those that attended.
Many indicated that the events were fun and very enjoyable, however, for the other 11 months of the year, their wasn't any attention given to their culture and that they have real issues that were not being addressed.
It was an ongoing conversation between two staff members at the Advocate's Office, Ann-Marie Scott and Erica Smith, where HairStory began.
They heard what our young people were asking for and at the same time heard the issues that the Advocates were responding to. From these conversations, Erica and Ann-Marie created a proposal to begin the work of listening to Black young people and supporting them to advocate for changes they want to see.
They presented their ideas to the Advocate's Office and began to move forward.
First thing that we did was hire two young people who had knowledge and passion to advocate for Black children and youth.
This is Kiwayne and Noterlee. They are Amplifiers who worked on the HairStory Project at its inception. They helped to launch the initiative right from the beginning. It is because of these two wonderful human beings that we make sure that to always stay focused on amplifying the voices of Black youth.
A big shoutout to both of them.
HairStory began with a youth panel that brought together 10 youth from across Ontario who held experiences from different care systems. They spoke to policy makers, community organizations, and community leaders about their experiences and recommendations.
The youth were selected via a submission process that asked each young person to communicate their experiences and/or ideas for change.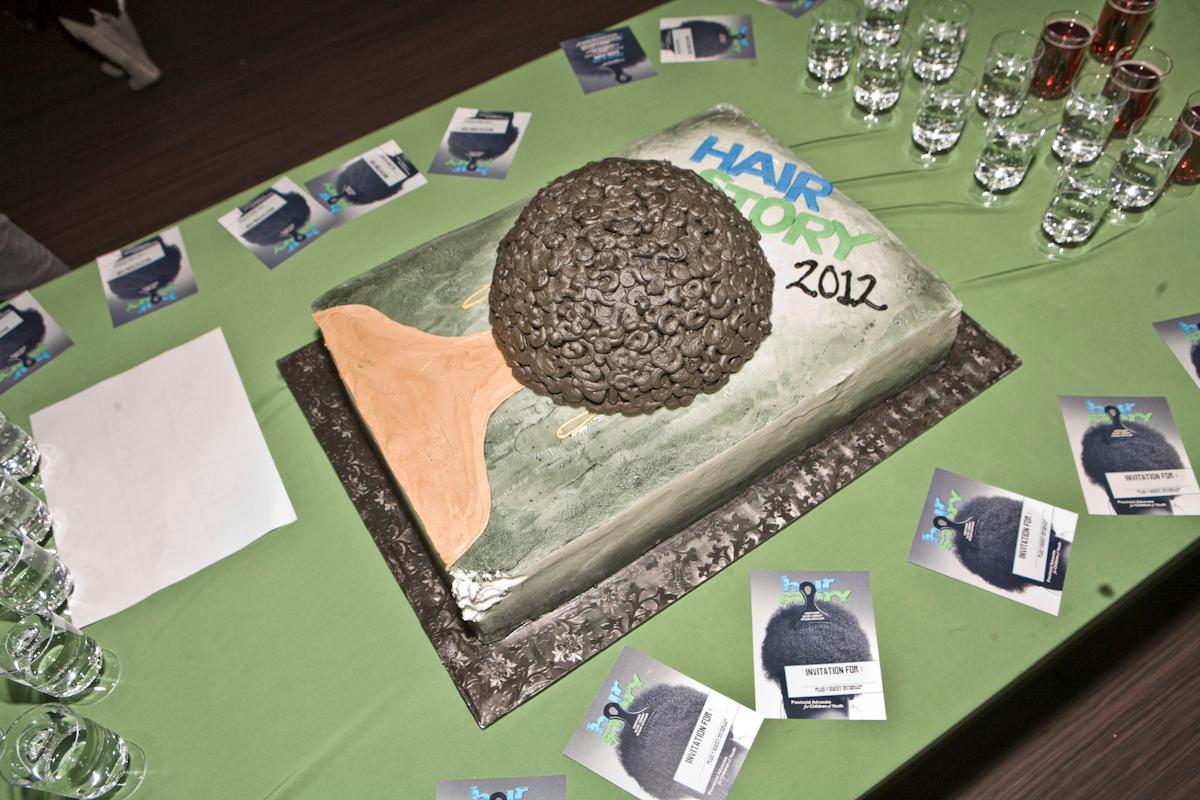 We launched the submission process to be part of the HairStory Youth Panel in February 2012 at an event held at our Toronto office. We invited young people, service providers, and Ministry policy-makers to attend the event.
On October 2012 - HairStory brought together 10 young people from across the Province of Ontario and having experiences from various parts of the care system to sit on a youth panel, held in Toronto. The young people would speak to an audience of community organizations, Black community leaders, and policy-makers within the provincial government about their experiences with the various care systems in Ontario.
The young people gathered in Toronto over one weekend in October.
OPENING REMARKS AT HAIRSTORY YOUTH PANEL by Kiwayne Jones
These are the opening remarks to our HairStory Youth Panel by one of our Youth Amplifiers who worked on creating HairStory. Please note that the recording may be a bit hard to hear, but the message is very strong.
HairStory - Dialogue Sessions
Learning our lessons from the HairStory Youth Panel. We realized that for young people to feel comfort and safety, they needed to be in an environment free from the feeling of being judged.
With that, HairStory decided it would be important to truly understand how Black youth felt about their experiences and about what change should be, that we needed to create an environment where they felt safe and comfortable enough to speak openly and honestly.
The HairStory Dialogue Sessions were smaller intimate sessions where we went out to the communities and service providers where Black youth were and spoke with them in smaller groups without any of their staff in the room.
The sessions were designed, planned, and facilitated together with Youth Amplifiers on the HairStory team.
The Dialogue Sessions took place between August and October of 2014. It took us across Ontario, from Ottawa to Sarnia and places in between. We visited child welfare agencies, children's mental health facilities, youth justice facilities, youth shelters, and other youth programs that served Black youth.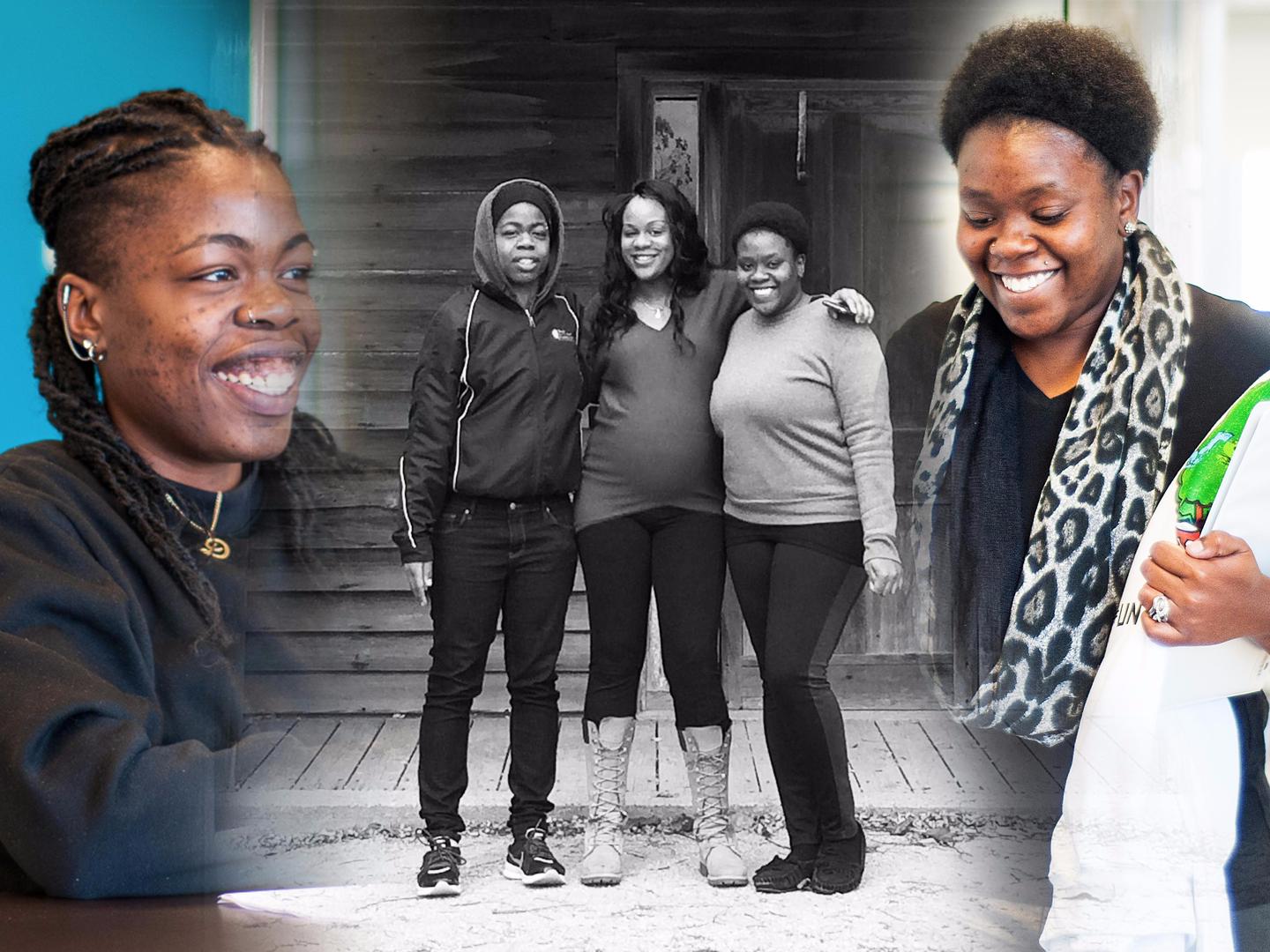 Amplifiers - HairStory Dialogue Sessions
Just as the planning for the HairStory Dialogue Sessions was being set in motion, the Advocate's Office hired two new Amplifiers to support HairStory. As Kiwayne had transitioned into completing his college degree, Denise and Priscella joined Noterlee on the team. Both of them were played key roles in planning and delivering the Dialogue Sessions. They were also the ones that began the Youth Advisory Committee. During this time, Noterlee transitioned out from her role as an Amplifier to take on the full-time role as mother to a beautiful baby boy.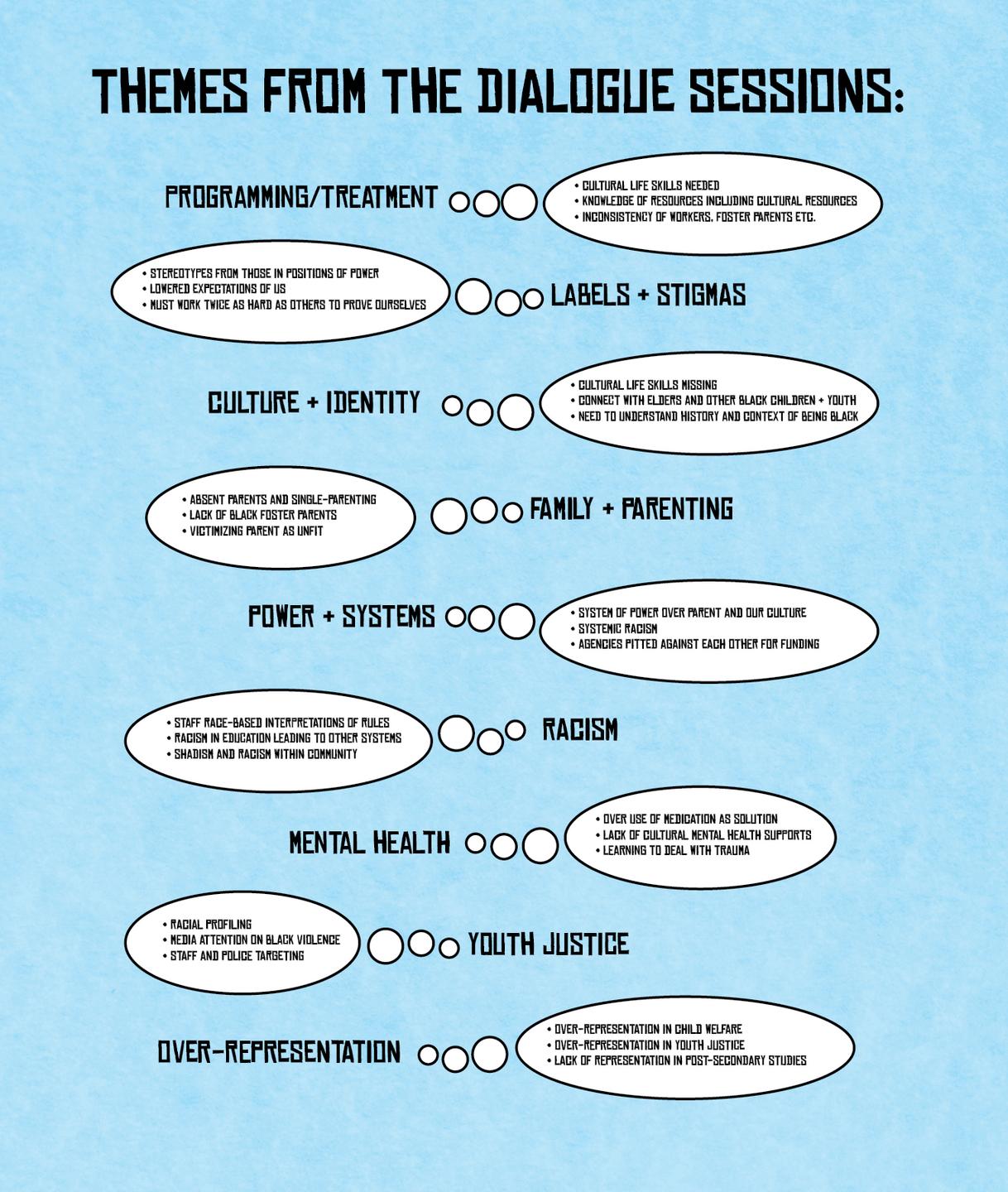 Themes from HairStory Dialogue Sessions
Some of the major themes that presented itself during our dialogues with over 100 Black youth across Ontario's care systems in 2015.
HairStory Youth Advisory Committee
HairStory Youth Advisory Committee
After the HairStory Dialogue Sessions, we promised to take what they had provided to us and to ensure we kept making sure their voice was heard.
We formed a Youth Advisory Committee (YAC) that was mainly comprised of those young people that were a part of the Dialogue Sessions. They guided us to ensure we were going to keep our word.
The YAC met every 2 months at first and we reported our findings to them. We used the information and brainstormed with them on how they wanted to see action. After several meetings, it was became clear that the best way to move forward was to bring Black youth together from across the province and across all of the various care systems to speak directly to policy-makers.
HairStory ARTS Forum - A Right To Speak
HairStory ARTS - Amplifiers
As the Amplifiers continue to move forward in their lives, new Amplifiers are hired to continue the legacy of their work. Both Denise and Priscella graduated from their respective post-secondary schools and were moving onto do more in their chosen profession. At this time, two new Amplifiers, Richard and Shantel were hired as Amplifiers to continue the work. Both of them were vital to making sure we continued to listen to what Black youth were asking for as well as delivering on our promises.
HairStory ARTS - A BRAND NEW LOOK
During our discussions with the HairStory Youth Advisory Committee, we discussed everything from the reasons why to what needed to be done to what did they want to see at the event to the colours and fonts of the branding.
It was during these discussions that the young people indicated that they wanted to see some different colours and a reworking of the branding to match the HairStory ARTS event.
Working with a professional designer, the young people came up with new branding for the event that was much closer to their vision.
From this point in, all of our branding was to follow the same colour scheme, the same look and feel, the same fonts.
HairStory A.R.T.S. Report & Documentary
HairStory A.R.T.S. Report and Documentary - Youth Advisory Committee
The Youth Advisory Committee, with the support of the Amplifiers, worked tirelessly to create the HairStory : ROOTED - A Firm Foundation for the Future of Black Youth in Ontario's Systems of Care Report as well as a documentary that coincides with the report. Furthermore, they worked to look beyond the report and the documentary to continue to advocate for changes to the system that would truly impact Black children and youth.
HairStory: TAKING ROOT - A Documentary
At this time, we also released a documentary about the HairStory forum, called, HairStory: ROOTED. It documents our youth forum that saw over 130 Black children and youth come together for 6 days do dialogue their lived experiences in Ontario's care systems, provide recommendations to policy-makers and community organizations, and, just as importantly, to connect with each other.
HairStory : ROOTED - A Firm Foundation for the Future of Black Youth in Ontario's Systems of Care Report was released on March 20, 2019. It details the experiences and recommendations of the many Black children & youth that the HairStory team has spoken with.
Our hope is that it becomes a tool and a support for all organizations, policy-makers, and government officials to use to create a society where Black young people have the same opportunities as others to thrive.
Furthermore, we hope that it will be a catalyst for these same organizations, policy-makers, and government officials to work alongside Black young people to create these changes.
Click on the image to read the report.